Hydrocarbon Fire Protection
Comprehensive Solutions for Hydrocarbon Fire Protection
Newkem offers Hydrocarbon Fire Protection for both Offshore and Onshore Petrochemical Facilities. For over 50 years Isolatek® International,has led the field in lightweight structural fire protection in the Refinery Petrochemical and Chemical Process Industries. Newkem® is in a technical collaboration with Isolatek International.
This experience together with our continuous development of Fire Protection Systems is your assurance that today, we offer the most effective, efficient and economical means of providing reliable hydrocarbon fire protection to load-bearing steel structures, storage spheres, vessels and skirts.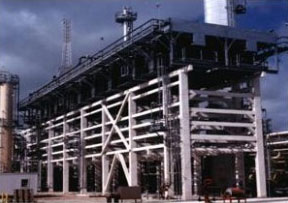 Newkem manufactures and applies the ISOLATEK Type M-II system ensuring a single point responsibility and effective quality control. ISOLATEK Type M-II & TG has a proven track record in the supply of systems on the vast majority of Petrochemical and Chemical Process Installations worldwide including USA, Americas, UK, Europe, Middle East, Asia Pacific and India.
Our vast experience wide and varied expertise also enables us to produce tailor- made specifications and provide a full turnkey solution of design, procurement, planning, application, and certification along with technical and field support.
EXTENSIVELY TESTED AND CERTIFIED SYSTEM
Structures protected with ISOLATEK Type M-II system have undergone fire resistance tests in approved independent laboratories in the U.K. (in accordance with BS 476: Part 20:1987 Appendix D), the U.S.A (in accordance with UL 1709(Design No XR704)) and other parts of the world as well as by major oil/petrochemical companies.
The M-II System complies with the Oil Industry Safety Directorate's and OISD 164 Standard in India.
Additionally torch fire and fire engulfment tests have been carried out at H.S.E Research Laboratory Services Division, Buxton, Great Britain and BAM, Germany (in accordance with TRB 801 for protection of storage spheres/vessels).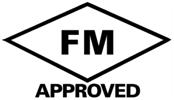 ISOLATEK INTERNATIONAL provides passive fireproofing materials under the CAFCO® and FENDOLITE® trade names throughout the Americas and under the ISOLATEK® brand worldwide including India.
Prestigious Projects