PEB & Construction
Steel, Civil and Mechanical Construction Projects
The Construction Division Team of NEWKEM are Group of technocrats, who firmly believe in Quality, Speed and Effective Cost Control, can execute your Project from conception to a reality.
Change is inevitable and so Newkem, a pioneer in the Insulation and Passive Fire Protection industry entered the Civil and Steel Construction Industry in 2002. The foray into the construction industry began with re developing the Indraprastha village, Dudhai for the NGO RastriyaSwabhiman after the catastrophic earthquake which took place in . Newkem completed this projectin a record time of 100 days.
Newkem hasn't looked back since then and extended its project portfolio to include Stadiums, Temple Infrastructure, Dams-Barrages, Residential Houses, PEB Warehouses & Factories.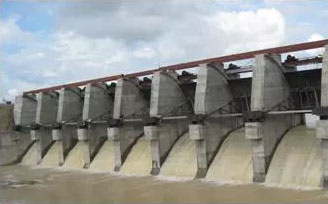 Steel Frame Construction
Structural Steel is the new material and technology which has recently entered the Indian market. Newkem is a firm believer that Steel Frame Construction is the future of the Contruction Industry.
Newkem has the advanced machinery and trained manpower by international organizations to cater to the Steel Construction Technology in India. Newkem can provide solutions for:
Erection of Steel Structures
Roof and Wall Sheeting
Roof and Wall Insulation
Anti Corrosive, Protective and Decorative Coatings
Specialty Floor Coatings
Fire Protection for the Structural Steel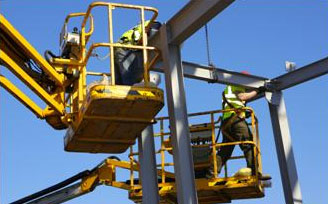 Newkem has synergized with the top Steel frame and PEB manufacturers across the country to deliver a complete design, supply and erection packages with a single point responsibility.
Prestigious Projects