Flamebar BW11
Fire Rated Ductwork System
Newkem, an innovative solution provider has brought Firespray International's Flamebar BW11 Fire Rated Ductwork system to India to cater to the need of an improved life and safety product demand in the arena of passive fire protection for the Construction and Heating Ventilation and Cooling (HVAC) industry of India. Flamebar BW11 Fire Rated Duct consists of galvanised sheet steel fabricated to the Firespray International Ltd Standard based on DW144 or SMACNA. The ductwork is then degreased and sprayed to a minimum thickness of 0.07mm with Flamebar BW11, a specially formulated water based compound, that contains selected mineral fillers in a low permeability elastomeric binders. Flamebar Fire Rated Gasket and Fire Rated Sealant are used to ensure complete certified, tested and approved system.
Internationally accredited institutes have successfully tested Flamebar BW11 to the BS 476 Part 24, ISO 6944 (2008) for ventilation fire duct, smoke duct and kitchen extract ductwork for use under cellulosic fire conditions up to 4 hours to a temperature 1133°C. The Flamebar BW11 fire rated ductwork system has also been successfully tested by UL and Intertek in the USA.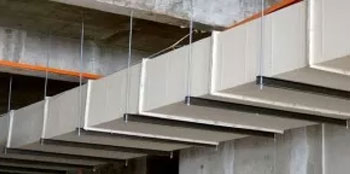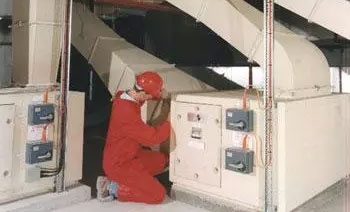 Flamebar Fire Rated Duct System can be designed to comply with the required Integrity, Stability and Insulation Criteria for application in Smoke Extract, Kitchen Extract, Dual Ventilation, Chemical Exhaust and Escape Route Pressurisation Systems on your project.
Flamebar BW11 – Fire Rated Ductwork System can provide LEED Credits to your project.