DuPont™ Pond Liners
DuPont™ Plantex® and DuPont™ Xavan® Pond Liners
DuPont™ Plantex® and Xavan® Pond Liners are double coated structures which are exceptionally robust yet lightweight and flexible pond liners, an ideal solution for smart pond landscaping.
This unique and composite structure gives a high resistance to penetration or damage by root systems. Its high tensile strength and high tear and puncture resistance makes it an exceptionally strong structure, whose properties are vital duringthe lifetime of the pond.The pond liners are chemically inert and do not leach, biodegrade or rot in the aquatic flora. They are resistant to attacks by acid and base solutions.Their flexibility especially allows for better and quicker finishing around complicated pond edges and at pipe connection.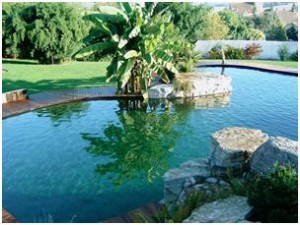 The pond liners are widely used to create artificial water bodies, decorative ponds in landscapes with plantations, fishes, algae etc. to give a natural look to the pond. These can be used to prevent leakage and seepage of water in water-retaining structures like ponds, swimming pools and canals.They also enable landscape architects to create more imaginative and complicated pond shapes.