Mandolex
Vibration Dampening Compound
Mandolex is an extremely efficient panel damping material, effective in the suppression of vibration and vibration generated noise. The selective grading of its various inorganic material fillers, dispersed in a polymeric binder not only limit vibration and therefore the generation of sound, but also dampens sound waves passing through the Mandolex layer.
MANDOLEX Vibration Damping Compound has a Damping coefficient Decay rate of 25 dB/sec at 3.1 kg/sqm. When tested to BS, AU 125:1966. In addition, Mandolex has been classified as Class 0 for Fire Propogation (BS 476 Part 6:1989) and Class 1 for Spread of Flame(BS 476 Part 7: 1997).
Mandolex has very low smoke and toxic fume emission and is suitable for use on primed steel, stainless steel, aluminium and vitreous enamel panels used for example in tunnels, underground stations, elevator carriages, on rain screens, train carriages, ships and other passenger carrying vehicles.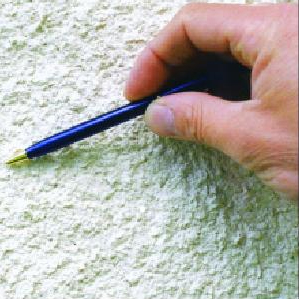 Mandolex is water based and easy to apply using commonly available spray equipment, small areas may also be trowelled. As a monolithic material it is easily applied around complex shapes.